Energy-friendly
EMD minimises the luminaire's power consumption. Thanks to the automatic control depending on daylight and presence, unnecessary energy consumption is prevented. Parasitic energy consumption, i.e., consumption of the sensor, is reduced to a minimum. The EMD DALI uses 0.8W.
Flexible and comfortable
With EMD in your luminaires you will be prepared for changes in the future. By means of a specific remote control, you can choose between the various predefined working modes. For example, with the press of a button you can switch from "individual office" mode to "open-plan office" mode. Here too, you can obviously configure your daylight control as you see fit. Furthermore, EMD allows to control several groups of luminaires with a single sensor and to dim the window side and corridor side of a room differently depending on incident light.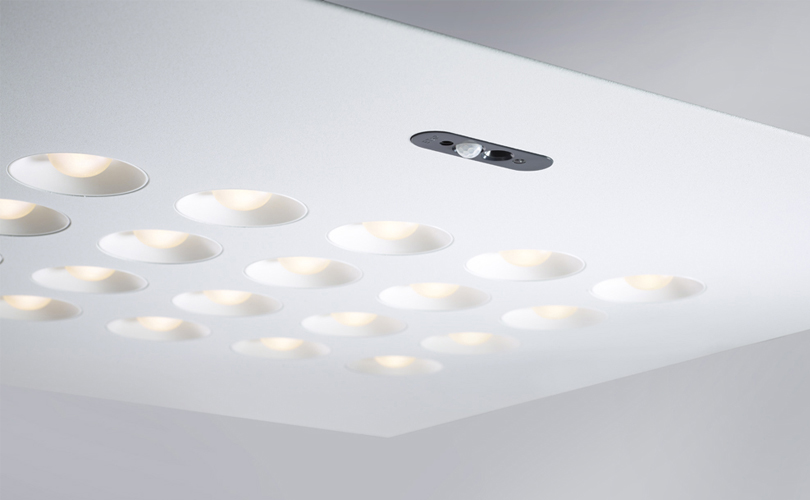 U7 with EMD-sensor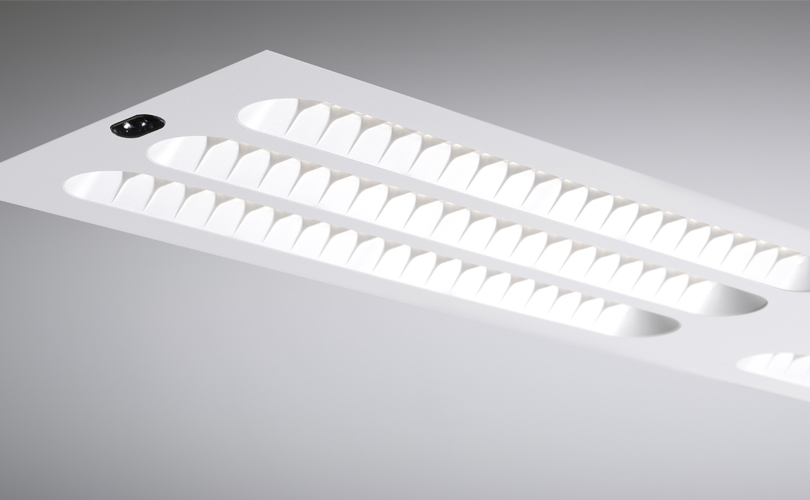 U3 with EMD-sensor
Easy installation
ETAP perfectly integrates the EMD sensor into the luminaire. Extra wiring is not necessary. Configuration is completed in advance to the extent possible; any adjustments can be made in situ.
Order
Ask your ETAP adviser to develop the best solution for your specific scenario. The sensor can be built into the luminaire housing on request.
Options and accessories
Remote control for users

C1TU00
IR transmitter - wall mounting, 2 commands
C1TU03
Manual IR remote control, 5 commands - including wall bracket
Remote control for installers

C1TC03
Advanced remote control for installers
Extension sensors

CR1M0/00
Extension sensor for motion detection - surface mounted
consult ETAP
Extension sensor for assembly in luminaire
EMD for corridors and open spaces
Open spaces and corridors require special motion sensors. In corridors, motion must be detected across the entire length, so that sensors with elongated detection zones are required. Large, open spaces require sensors that are able to detect motion even at a great distance. ETAP also offers a full range of EMD sensors for these applications.