The addressable dimming and switching function, combined with the user-friendly control software allows Excellum to react dynamically to constantly changing light conditions within a building. Regardless of time and place, Excellum will always provide the correct amount of light without losing the potential for savings. By integrating and applying six different energy management strategies into a single system, Excellum eliminates nearly every energy wasted by unnecessary lighting.
Easy to implement
Excellum is able to control every luminaire separately. The configuration in zones is controlled by software and is therefore independent from the lighting circuits. This makes the design simple, fast, flexible and future-proof. All network components are looped through by means of ready-to-use cabling, if desired with plug connection. No addressing or paperwork is required during installation, resulting in plug-and-play luminaires or sensors.
Easy to manage
Thanks to the central management software, building managers can check every luminaire in a building from their PC or over the Internet. The user-friendly software based on the floor plan makes easy navigation and system configuration possible.
Easy to adjust
Luminaires and sensors are individually controlled. Reconfiguration after adjustments to the workspace or conversion of the building takes place through the Excellum software. The luminaires on the floor plan are simply dragged to another space with the mouse to assign them to that space. Changing wiring or moving hardware is therefore no longer necessary.
System structure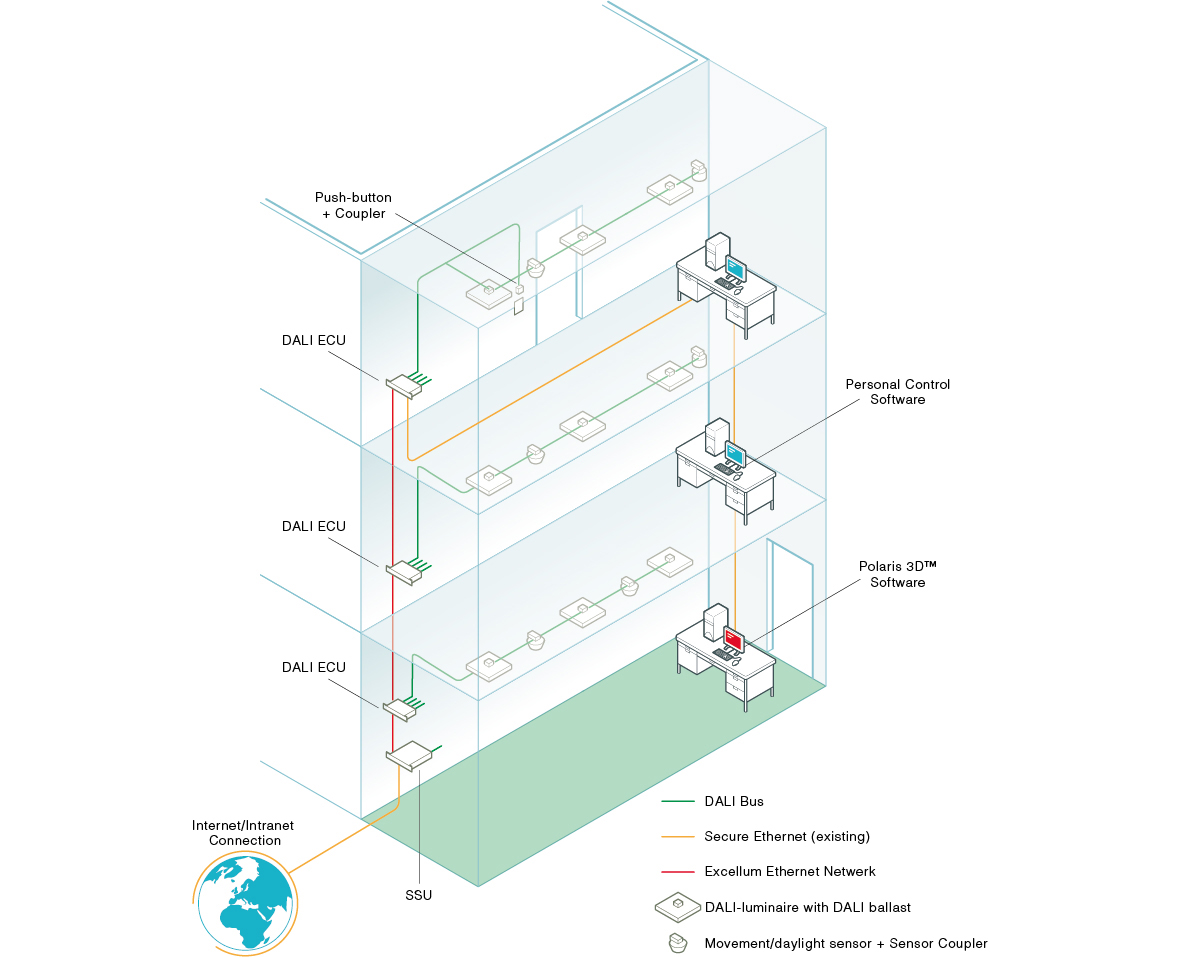 Downloads
Overview of all components