Connected – Secure – Convenient is the motto of this year's edition. Intelligent, networked lighting and innovative technologies, which increase a building's economic efficiency as well as the user's comfort and safety. In short, topics ETAP cares deeply about.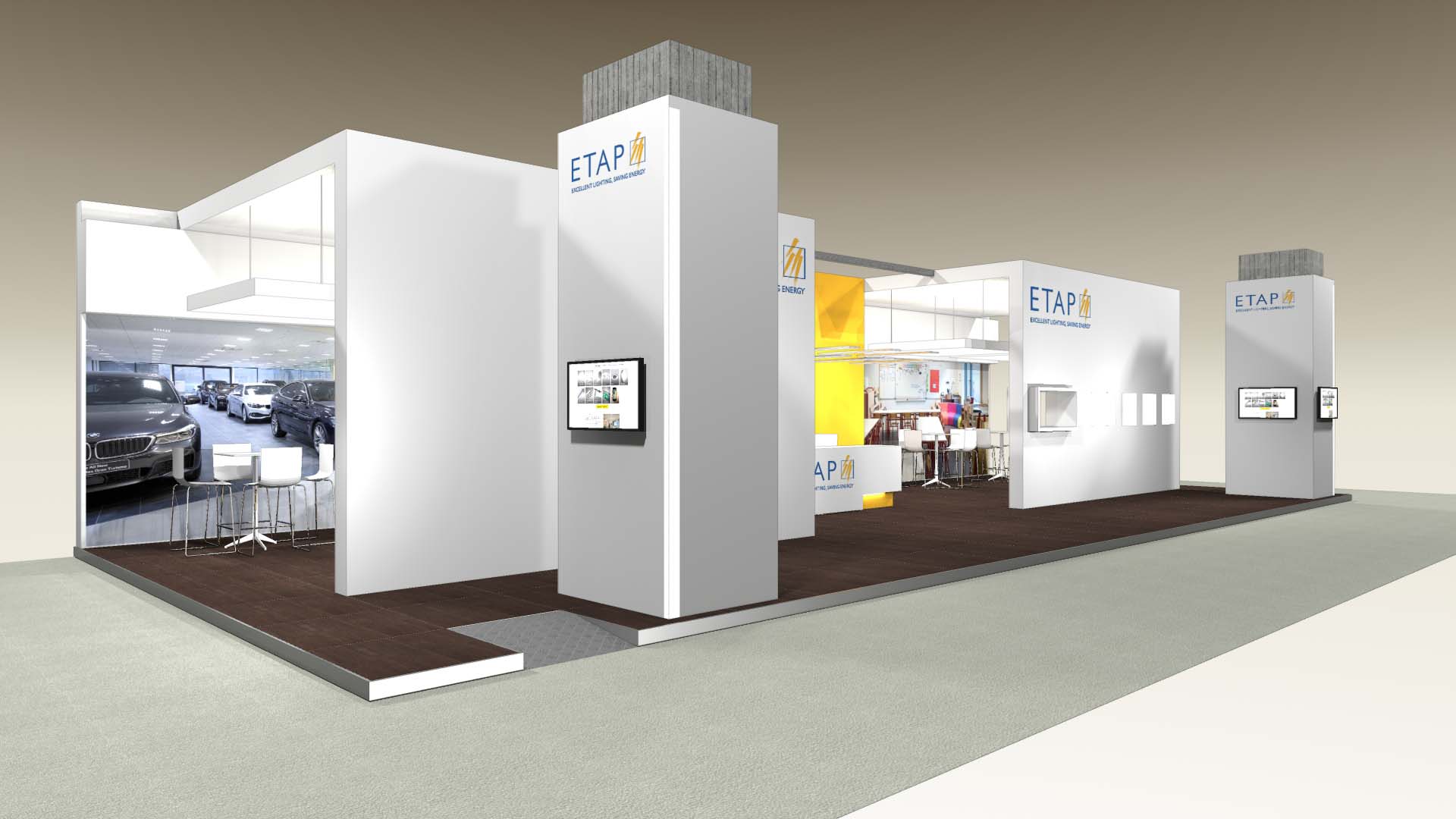 The novelties you will discover on our stand are in keeping with this approach:
Our latest generation emergency lighting stands for stylish, elegant design. But don't let this fool you: this clean exterior hides sophisticated lighting technology. The result is a perfectly illuminated pictogram, which far exceeds the standard on homogeneous illumination.
Light As A Service (or LAAS): the youngest generation of consumers is less and less attached to personal possessions, but increasingly so to sustainability. The same applies to lighting. By means of a project by the city of Mechelen, we show how ETAP turns this new philosophy into practice.
EasyDim2: the latest version of our local light control system can be easily programmed and controlled on your smart phone. We will be more than happy to show you all its additional advantages on our stand.
For decades ETAP's reflector luminaires have been known for their combined comfort and efficiency. The shielded lens technology offers a contemporary interpretation of this mantra.
We look forward to welcoming you to our stand. If you are interested, please contact your ETAP advisor.