By your side every step of the way
ETAP offers a comprehensive range of services to ensure you get the most out of your lighting systems every single day. Depending on your needs, we can help you with one particular aspect or combine a selection of our services into a tailor-made package.
1. AUDITS & CONSULTANCY
First aid for improved efficiency and sustainability
Thinking about an overhaul of your lighting system? Our team of experts helps you on your way. We map your entire current installation – both general and emergency lighting – and develop a customized business case for refurbishment or replacement. We provide you with solid, independent advice on any aspect you may have in mind, including budgeting, ROI, legal compliance , technical aspects, and energy savings. So you are ready to make the right decision for your future lighting system.
2. DESIGN
Future-proof lighting that matches your exact needs
Based on the building plans and the applicable regulations, we design a lighting and emergency lighting system that perfectly fits your requirements and reduces energy usage to an absolute minimum. We prepare an integrated and detailed proposal, complete with potential energy saving assessments. In case of renovation we make an inventory of your current installed base and determine the best way forward – refurbishment when economically feasible, replacement where needed.
3. PROJECT MANAGEMENT
A single-point-of-contact for all your lighting needs
Taking on a large (re-)lighting project can be a daunting task – even more so when you don't have the resources or the right expertise available. Our experienced project managers can provide you with expert guidance and support throughout the entire process, from selecting the right solutions to the daily follow-up of planning and execution. As your single-point-of-contact, they guide you in every step and ensure smooth sailing all the way.
4. INSTALLATION
Managing your installation from A to Z
Our expert team provides you with guidance and support throughout the installation phase, from start to finish. We can give directions to your own preferred installer or we can appoint one of our experienced and trusted partners. Either way we ensure the installation is done according to specifications and fully compliant with legal standards. We work closely with everyone involved to make sure your installation meets your needs and exceeds your expectations.
5. COMMISSIONING
Connecting our systems to your building
We take full responsibility over the commissioning of the entire lighting installation, along with our management and control systems. Our service engineers check that your lighting and emergency lighting communicate properly with our central lighting management system Excellum, the ETAP Safety Manager (ESM),the ETAP Battery System (EBS) We program the systems to your preferences and ensure full integration with your own building management and IT systems. When needed, we can also train your people in the use of our systems.
6. MAINTENANCE
Operational security at all times
ETAP offers a comprehensive range of maintenance services to ensure maximum performance of your lighting and emergency lighting systems, along with full compliance with any legal standards. Our service contracts offer maximum flexibility and choice, from remote monitoring and ad-hoc consultancy to annual visits and the full execution of preventive, proactive, predictive and curative maintenance. Furthermore, we also provide software updates, system back-ups and service upgrades whenever and wherever necessary.
7. CONTINUOUS OPTIMISATION
Keeping up with changes in your organisation
As time moves on, your lighting needs may evolve – your organization is growing, spaces are being re-purposed or the tasks that need to be performed have changed. Our experts provide you with independent advice on how to adapt your lighting to these changes. Some of these issues may be solved using our remote access services, others may require more far-reaching interventions – we always look for the most effective solution.
Not sure which of our services are right for your company?
We help you make the right choices!   Contact us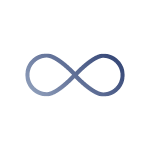 Endless
A top performance, every single day
Your lighting system is critical to the efficiency and safety of your organisation. Our team of experts is there every step of the way to ensure optimal performance throughout the entire lifecycle.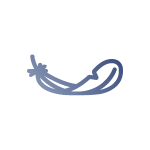 Effortless
Focus on your core business
Managing your lighting installation takes up time and valuable resources. All our services are designed to unburden your organization – we make sure the lights stay on while you focus on your core business.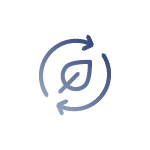 Wasteless
Get more out of your lighting
A well-serviced lighting installation will not only perform better, but also uses less energy and lasts longer. We always stay true to our circular approach in all our services, with a clear focus on reuse, repair and refurbishment.