1949: It all started in a hangar in Antwerp
In 1949 23-year-old Norbert Joris laid the foundation for what ETAP is today. ETAP's (ElektroTechnische APparaten) activities where originally focused on the shipping industry: the rewinding of electric motors. Soon thereafter lighting was added, initially for ships, but quickly also functional indoor and outdoor lighting. The first ElektroTechnische APparaten were designed and produced in a hangar on the Antwerp Eilandje.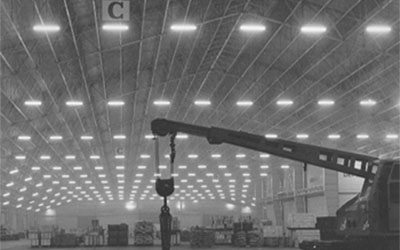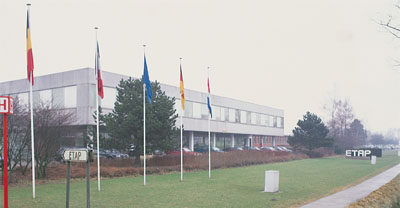 1960: Relocation to Malle
In 1960 the lighting department (at the time already by far the company's most important business) relocated to a brand-new building in Malle. In the beginning the focus was on industrial lighting, which rapidly expanded to lighting for offices, schools and care facilities.
1970: First emergency luminaire
The demand for reliable emergency lighting gained momentum after the disastrous fire in the Innovation department store in Brussels (1967). ETAP's first emergency luminaire was produced in 1970. Since then we have grown into an important player on the emergency lighting market in Europe.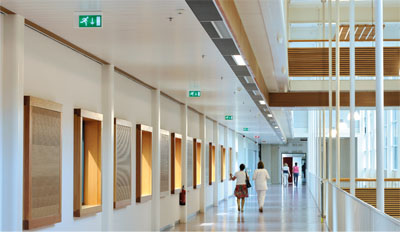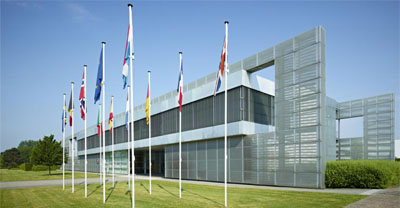 1970-2000: European expansion
Although ETAP has always kept its headquarters in Malle, Belgium soon became too small. We opened sales offices in the Netherlands, France and Germany and later also in the UK, Spain, Portugal, Sweden and Italy. ETAP lighting became a concept throughout Europe.
1987: First control system for emergency lighting
In addition to general and emergency lighting, control and management systems represent ETAP's third signature product. It began in 1987 with the AST (Automatic Self Test) for emergency lighting. Subsequently followed by ELS (daylight-dependent light control), EMD (motion detection) and Excellum2: a complete, computer-run light control system for one or more buildings.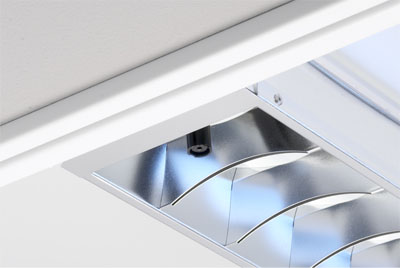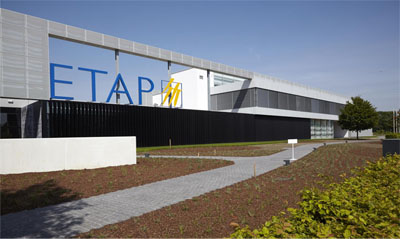 2000: Opening of the LIPA
We always wanted to share our passion for comfortable and energy-efficient lighting with our customers. With that in mind, in 2000 we opened the Light Pavilion (LIPA), where you can experience the impact of lighting in person. In 2014 the Light Pavilion was fully updated and renovated.
2003: Beginning of the LED revolution
The advent of LEDs, as a new light source, started a true revolution within the world of lighting. In 2003 ETAP was one of the first to market emergency lighting with LEDs. In 2010 general lighting followed. Three years later the first emergency luminaire with OLEDs was produced at ETAP, a world first.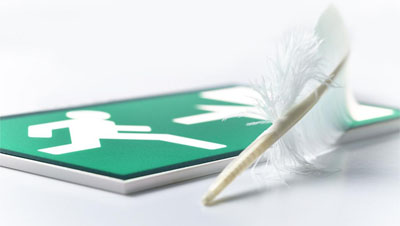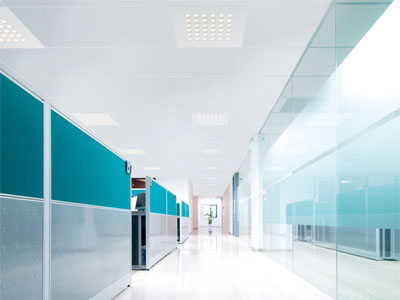 2017: LAAS and circular economy
Again, ETAP takes the lead when it comes to sustainability with Light as a Service, LAAS. With this system ETAP no longer sells luminaires, but it rather offers 'lighting' as service, with a rent of a fixed period, ten years for example. Afterwards the luminaires get a second life. Another example of lighting as a circular economy are our retrofits. With some small changes we can transform fluorescent luminaires into LED luminaires on the spot.