ETAP's sustainability policy is reflected in our global way of business management, our attitude towards the community and our stakeholders, our safety policy, quality policy and our environmental policy.
Because this is so central in everything we do, sustainability is embedded in our 'Purpose': what we stand for. A Purpose that we also want to make clear to our customers based on a brand promise that is contained in our logo and tagline.
In the 'ETAP Credo', we describe how we will give shape to our 'Purpose'.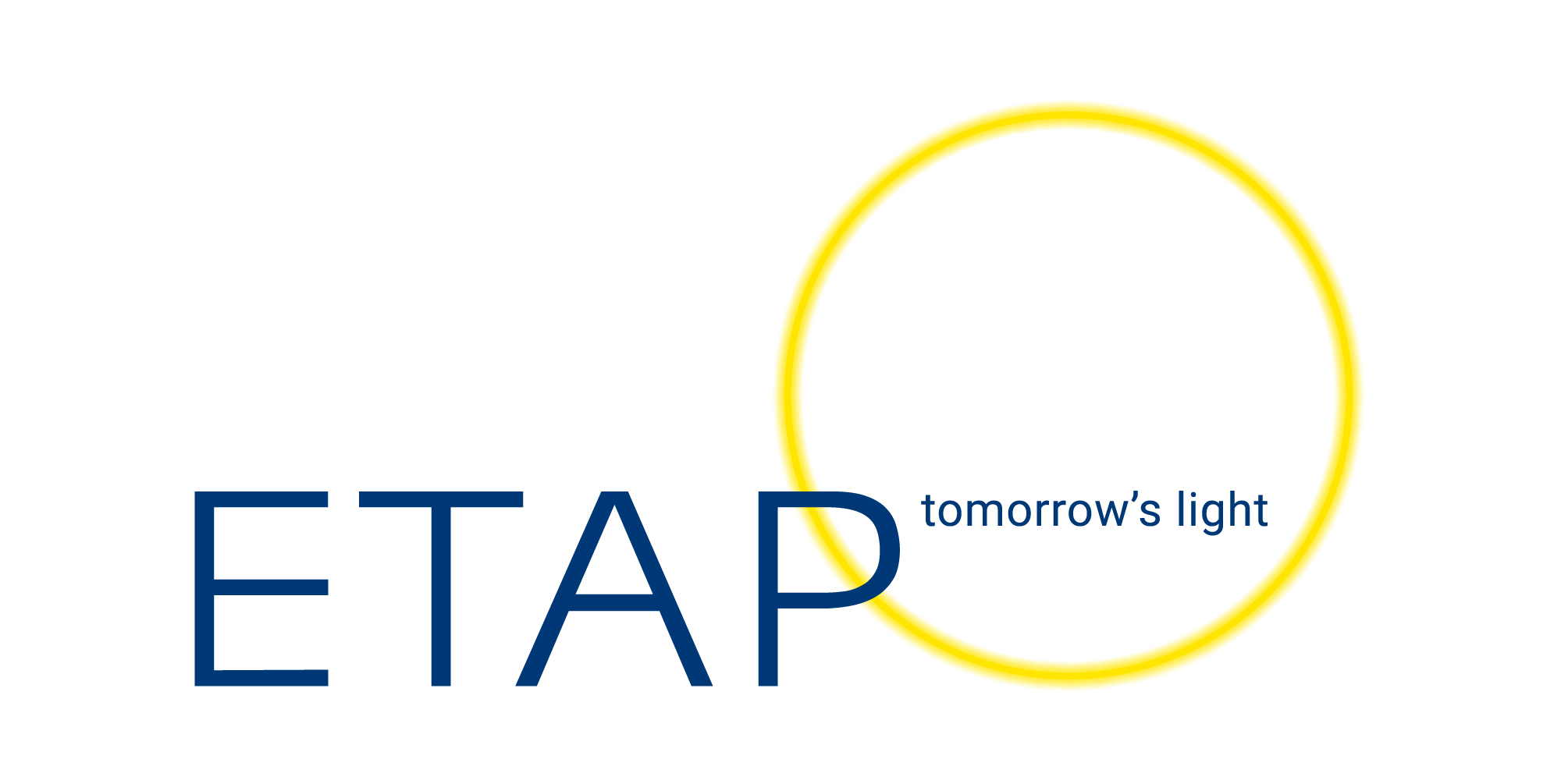 'Tomorrow's light' means that we bring innovative lighting. We bring the future within reach, but we do this in a way that leaves a CO2 footprint as light as possible so that tomorrow's light will not weigh on the future of the planet. So 'tomorrow' will be light(er). Tomorrow's light is endless, effortless and wasteless. This requires a circular approach to lighting, which we symbolize with the yellow circle.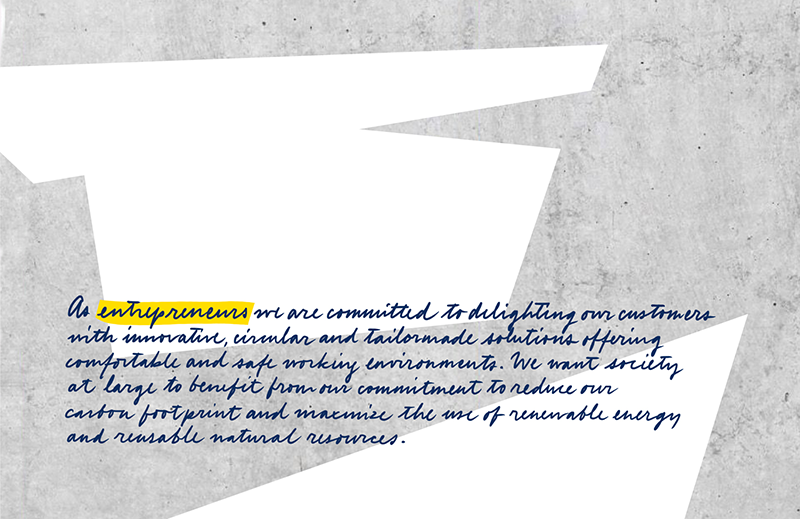 We are ETAP
As ENTREPRENEURS we are committed to delighting our customers with innovative, circular and tailormade solutions offering comfortable and safe working environments. We want society at large to benefit from our commitment to reduce our carbon footprint and maximize the use of renewable energy and reusable natural resources.
As a highly motivated TEAM, we enjoy collaborating and inspiring each other to put value for customers and the planet first. Together, we continuously improve and finetune our Light as a Service solution to offer peace of mind to our customers and accelerate the adoption of circular lighting propositions.
We are AGILE, fast, efficient and flexible in responding to specific requests from our customers. We put maximum effort into offering solutions for the renovation market, since we are convinced about its relevance for society in order to achieve carbon neutrality.
We are committed to forging long term PARTNERSHIPS. We develop and maintain a strong network of highly qualified partners who value and care about our customers, society and the planet.
The community and our stakeholders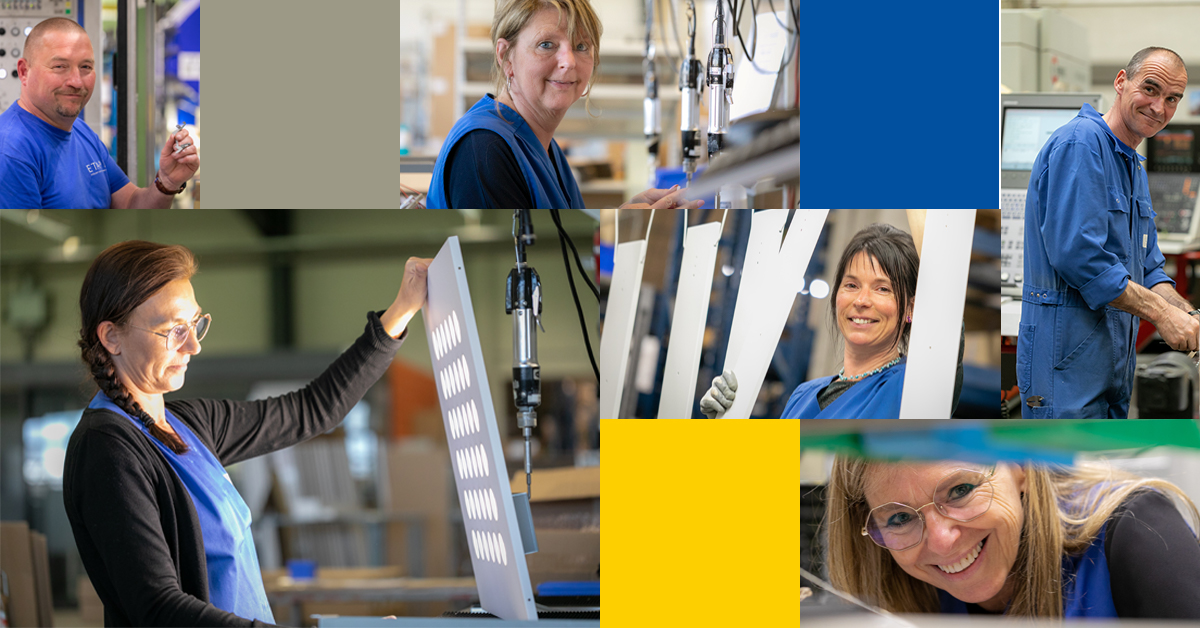 Our activity is embedded in the local community. We strive for creation of local employment in order to stimulate regional economic growth. For our international sales activities, we mainly appeal to local employees in order to guarantee the link with the local community.
In terms of working conditions, we fully subscribe to all legal provisions. First and foremost with regard to the legislation in the countries where ETAP is active and the international labour standard of the United Nations. Secondly, with regard to continuous education, for which the requirements are defined in collective agreements within the industry.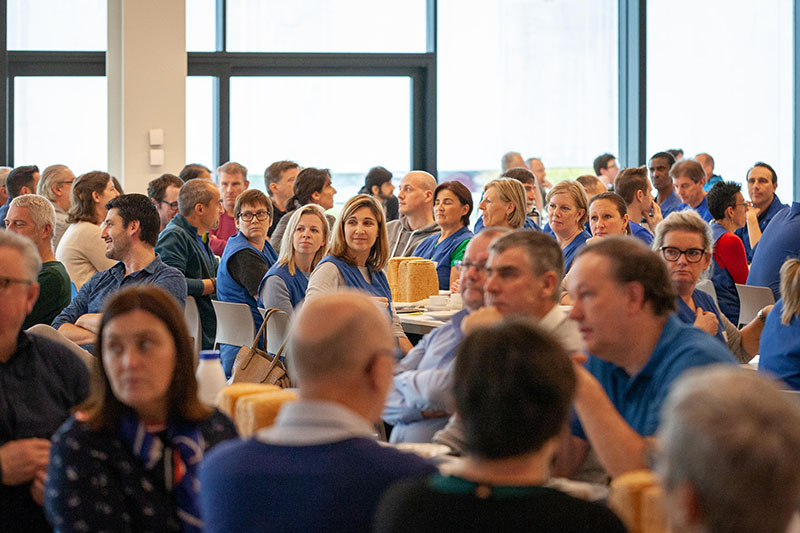 We select our employees based on how closely their competences match with the job requirements and their potential to evolve along with ETAP's needs. We provide our employees with basic training at the start of their employment and offer them opportunities for continuous development.
We want our staff, at all levels of our organisation, to treat each other with respect. After all, we believe that diversity and inclusion add value to the company. We do not tolerate discrimination on the basis of gender, orientation, religion or race. The Human Resources department provides mediators who can be contacted if employees feel discriminated against or are being bullied. In this way, we want to develop all talents. We encourage an external mindset to our employees and we provide feedback in terms of both what the employee contributes and how he or she carries the corporate values.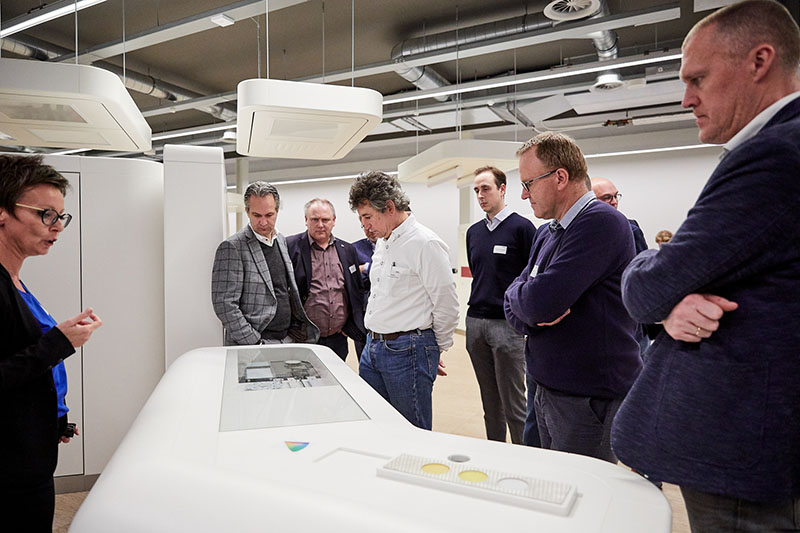 We select suppliers based on objective criteria such as environmental impact and CO2 footprint, quality, price, technology. We require our suppliers to meet international standards, in particular with regard to child labour and forced labour. Insofar as it is within our competence, we make suggestions and ask for input from our suppliers in order to improve their sustainability performance. We give small-scale and local suppliers a fair chance.
We work honestly and with integrity in all aspects of our business. ETAP conducts a strict anti-corruption policy. The financial department screens all expenses and is obliged to report any suspicion of fraud to the Board of Directors. ETAP applies the 'four eyes' principle. This means that all expenses and commitments have to be approved by a second person.
We are actively involved in associations within the lighting industry and contribute to the formulation of sector policy in collaboration with other members. However, ETAP does not finance political parties or politicians.
Through the Gillès Foundation, we donate part of our profits to projects that help local communities in developing countries in their evolvement.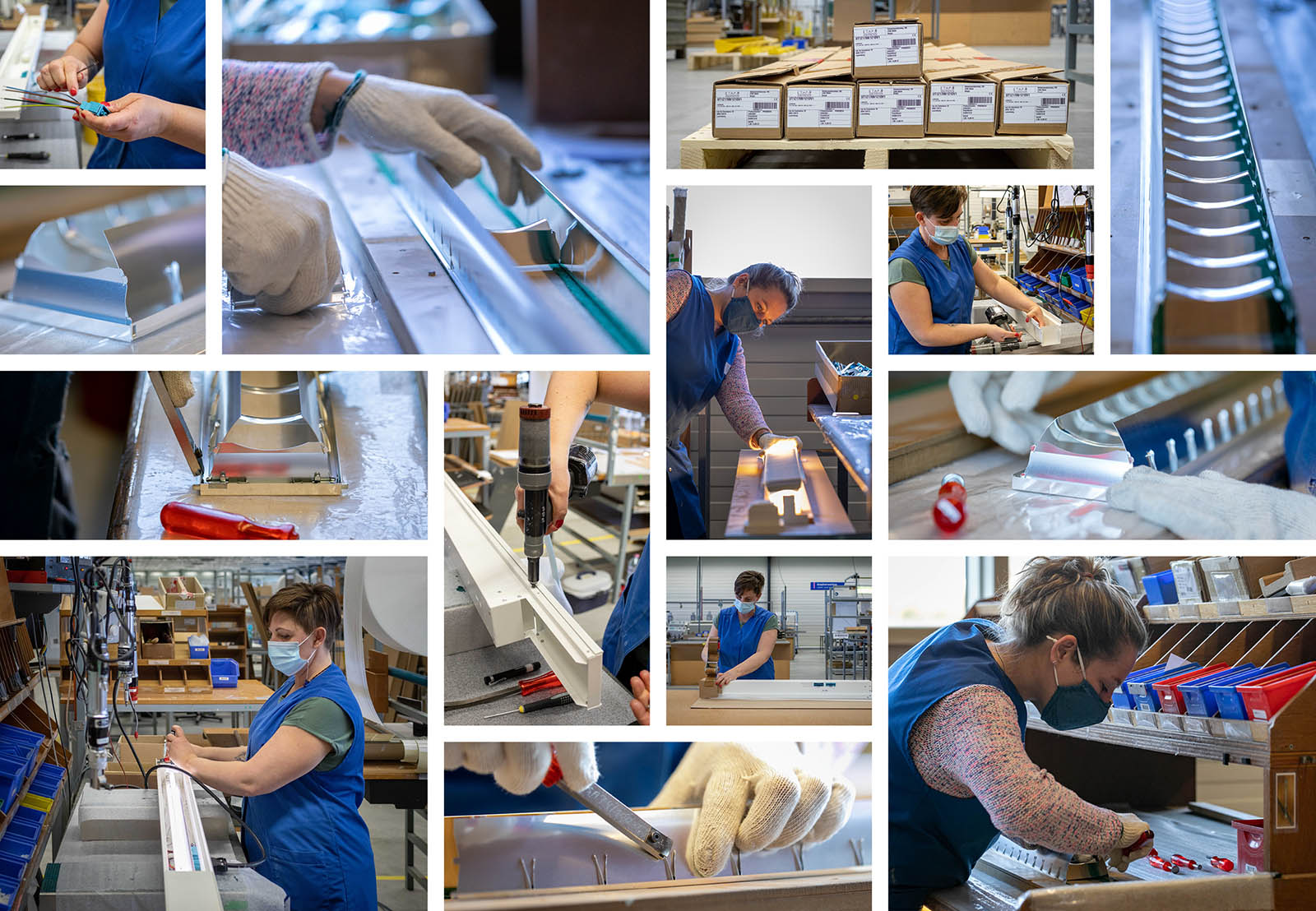 We implement a preventive safety policy throughout the company.
We comply with European directives and national or regional legal obligations. We consider this to be a minimum requirement; we want to do better.
Besides, we pay attention to safety at work, healthy and pleasant working conditions, the environment and psychological and physical problems.
A member of the Performance Team actively and dynamically translates this policy into a 'global prevention plan to promote well-being at work' in pursuit of continuous improvement. This plan defines concrete objectives over a period of 5 years about:
Prevention of accidents, physical injury or material damage.
Prevention of disorder, unhygienic conditions or possible causes of environmental pollution.
Preventive action in case of dangerous situations or risks during the execution of work.
Respecting and following safety regulations on location with customers and suppliers.
Correctly engaging, training and supervising own employees and external parties.
Stimulating a pleasant working environment for everyone.
The plan is monitored by the committee for prevention and protection at work and by the prevention advisor. The data on care, work accidents and absenteeism are also monitored monthly.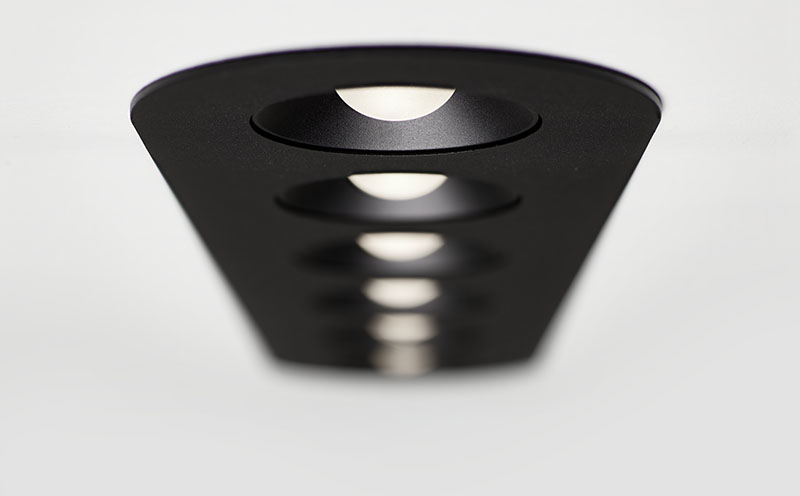 Quality means for us:
That we want to surprise the customer with new products and services and then ensure that the customer gets what we have committed to.
Guaranteeing our working methods and results and maintaining the effectiveness of the quality system.
Continuously improve our methods and results.
By pursuing a consistent quality policy, we are working towards fulfilling the assignment that is laid down in our Purpose. Quality is a top priority for every department and every ETAP employee.
Our products comply with all legal requirements. We verify this conformity for all our products, the majority under the supervision of an authorised organism.
Our corporate quality system is based on the international standards ISO 9001 and ISO 17025. The concrete implementation of this system is reflected in our Quality Manual. This describes how we can control our activities in the first place and further improve them in a secured way.
Our processes are integrated in a Business Process Framework, based on the APQC model, in which we describe the main processes "end2end". When describing our processes, we aim to provide maximum agility in our processes. This means that we also want to secure the possibility to deviate from the standard process.
We monitor our processes by measuring and recording critical performance indicators (KPI).
We rely on the problem-solving abilities of our employees to control and improve our processes. Therefore, we organise the related activities as closely as possible to the execution of the processes.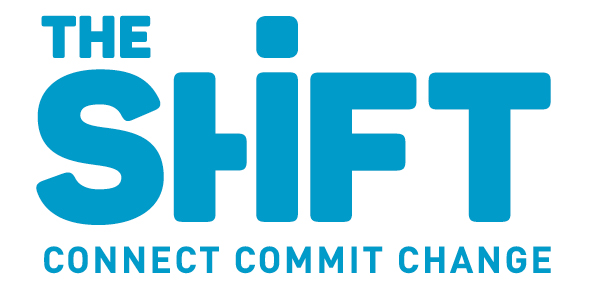 ETAP is a member of "The Shift". We are therefore registered in the SBTi (Science based targets initiative). This is a joint initiative of CDP (Carbon disclosure project), UNGC (The UN Global Compact), WRI (world resource Institute) and WWF (world wildlife fund). It is aimed at raising the climate ambitions of companies. To this end, they mobilise companies to set themselves targets for the reduction of greenhouse gas emissions. These targets must achieve a reduction in CO2 emissions that science tells us is necessary to limit global warming to a maximum of 1.5 °C.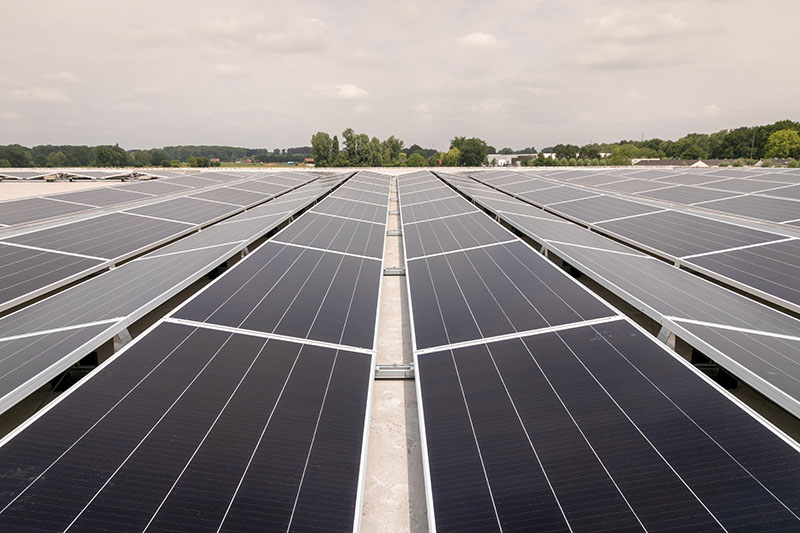 At ETAP, we are committed to protecting the environment, preventing environmental pollution and to fulfilling other specific obligations relevant to our organisation. In addition, we aim to go over and above the minimum requirements. We have therefore pledged to reduce our carbon footprint by 55% by 2025. This is how we want to:
deal responsibly with materials, energy and water.
manage our own waste streams with a view to maximum reuse.
actively participate in setting up systems for recycling end-of-life products.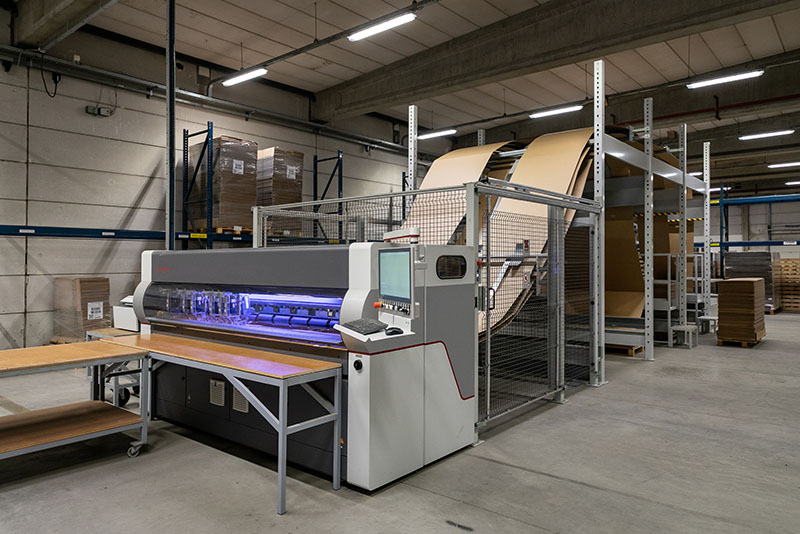 But we also strive, through our products, to enable our customers to reduce the CO2 footprint of their lighting installation by at least 55%. We therefore aim to
Develop products that combine comfortable lighting with maximum lifetime in order to avoid unnecessary use of resources.
Develop highly efficient lighting to minimise energy consumption.
Develop our products so that they are easy to maintain and can be "refurbished" at the end of their life.
Avoid the use of new raw materials in production and use recycled raw materials as much as possible.
Each member of the Performance Team has the responsibility to translate this sustainability policy into reality. ETAP expects every employee to take responsibility in this respect. Our sustainability policy is prepared and monitored by the Sustainability Policy Board. The sustainability policy is signed by the entire Performance Team in order to express their personal commitment.