The advantages of a central battery system:
Easy battery maintenance: the battery can be maintained centrally in an easy to reach place. A walk round the individual luminaires is not necessary every time.
Robust: the luminaires no longer have batteries, which also allows them to be hung in spaces with extreme temperatures.
Smart: ETAP's central battery systems provide status reports for the individual luminaires and make it easier to locate faults. They can also be integrated into other systems such as fire alarm installations and safety systems, without extra communication cabling for the luminaires.
You can choose from 3 types of central battery systems:
EBS Static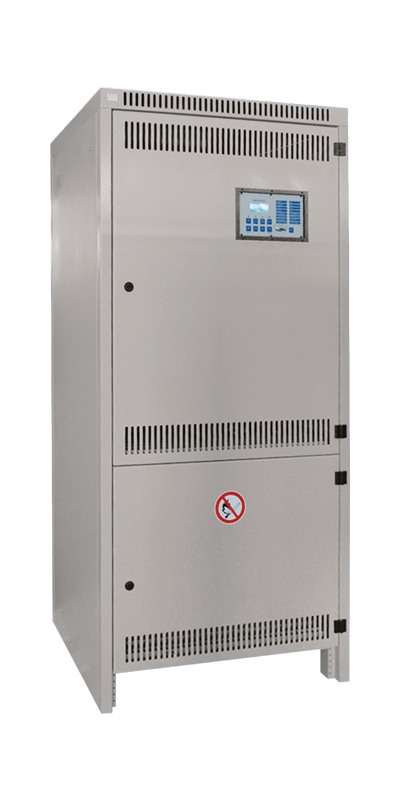 The EBS Static configuration is established from the beginning of the project, based on the specific needs. We custom-design and configure the number of non-permanent, permanent and connected permanent emergency lighting circuits in advance. The EBS Static is easy to install and roll out.
EBS Superior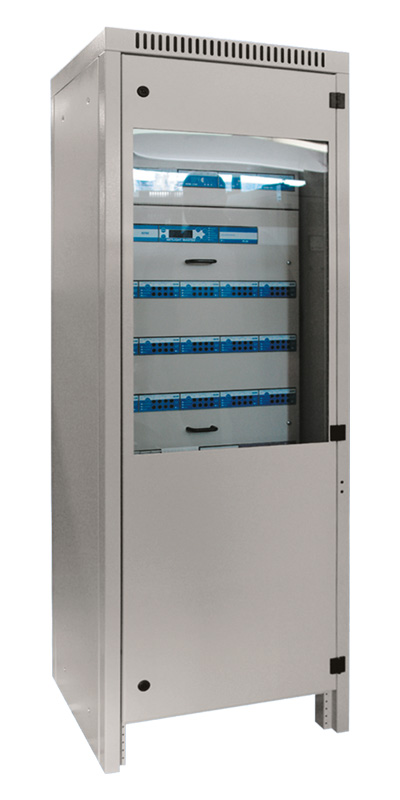 EBS Superior features decentralised intelligence, i.e., various load wires and emergency lighting circuits can be controlled locally. The central emergency energy can either be delivered by a central battery, a generator or a secondary voltage network. In addition, the cabling with EBS Superior is much less complex.
These systems are defined per project in consultation with your ETAP adviser.
EBS Superior Compact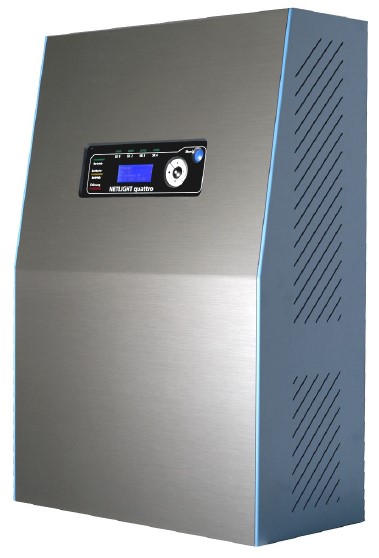 EBS Compact works per fire compartment and thus follows the logic of the building. This makes it easy to plan. Expensive and complex fire safe cabling is not necessary, because the cabling is per fire compartment (up to 1,500 m²). For each system, you can provide four circuits and you can connect up to 350VA/280W of luminaires with one or three hours of autonomy or up to 250VA/200W for eight hours of autonomy, depending on the implementation.
EBS Compact is also an excellent solution for the expansion of existing buildings. Every luminaire is standard equipped with FLEX technology to operate both maintained and not-maintained emergency lighting in one circuit. All functions are available without requiring extra configuration. This also simplifies the planning.
Predefined codes are available for these systems.
 

 

 

EBS Superior Compact

EBS Superior Compact Basic

 

 

 

Maximum Total Output Power

Duration

Weight

Product Code

Dimensions

(H x B x D)

Product Code

Dimensions

(H x B x D)

250VA/200W

1h

25kg

KCC0100/250-060

610 x 410 x 205 mm

KCC0110/250-060

600 x 400 x 200 mm

350VA/280W

1h

35kg

KCC0100/350-060

610 x 410 x 205 mm

KCC0110/350-060

600 x 400 x 200 mm

225VA/180W

3h

35kg

KCC0100/225-180

610 x 410 x 205 mm

KCC0110/225-180

600 x 400 x 200 mm

250VA/200W

3h

48kg

KCC0100/250-180

880 x 410 x 205 mm

KCC0110/250-180

850 x 400 x 200 mm

350VA/280W

3h

61kg

KCC0100/350-180

880 x 410 x 205 mm

KCC0110/350-180

850 x 400 x 200 mm

88VA/70W

8h

35kg

KCC0100/088-480

610 x 410 x 205 mm

KCC0110/088-480

600 x 400 x 200 mm

188VA/150W

8h

61kg

KCC0100/188-480

880 x 410 x 205 mm

KCC0110/188-480

850 x 400 x 200 mm

250VA/200W

8h

109kg

KCC0100/250-480

1420 x 410 x 205 mm