Light that stimulates
A stimulating class environment starts with comfortably and evenly illuminated spaces, without dark corners, annoying reflections or glare. Everywhere the best lighting to work, exercise and learn, lighting that satisfies European standard EN 12464. Well-lit stairwells and corridors turn your school into a safe environment, where everyone easily finds their way. And obviously you want to make optimum use of incident daylight and stop the light from staying switched on if not necessary.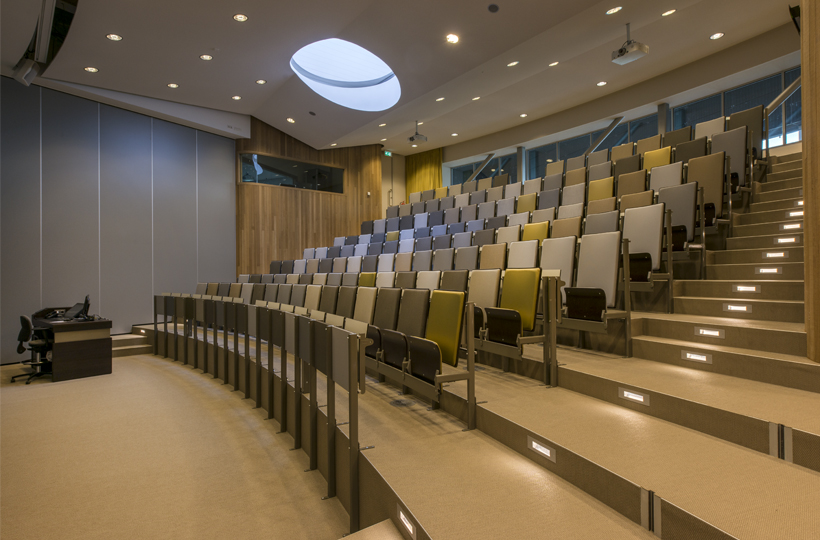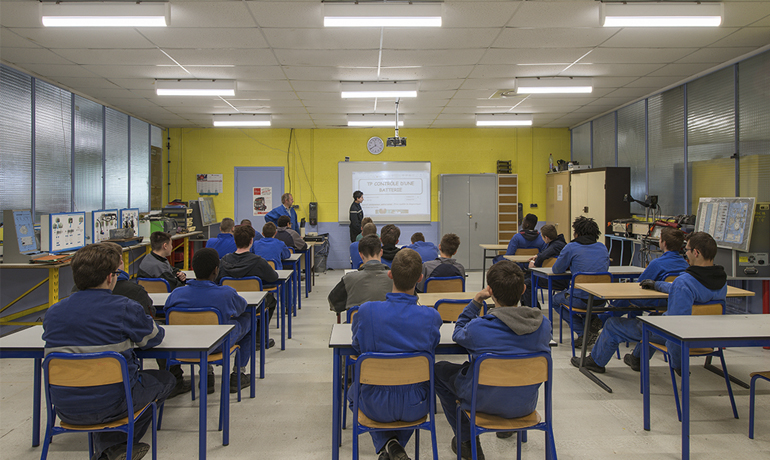 Light for various settings
Classrooms are increasingly turning into flexible spaces, which, depending on the setting – teaching, conversation, practical exercises, videos or presentation – are rearranged or even converted. Therefore you will need flexible lighting with various scenarios for the lighting level, lighting on the blackboard, the screens, etc.
A solution for every space
ETAP offers a broad range of general and emergency lighting options for schools and educational establishments. In-line lighting or individual luminaires with several optics and downlights. Suspended, surface-mounted or recessed. Discreetly integrated, or striking as a design element. For classrooms and multipurpose spaces, but also for gyms, auditoriums, lobbies, canteens, kitchens, sanitary facilities and stairwells.
In addition, thanks to ETAP's light control systems you can also save energy and tailor your lighting to your needs.