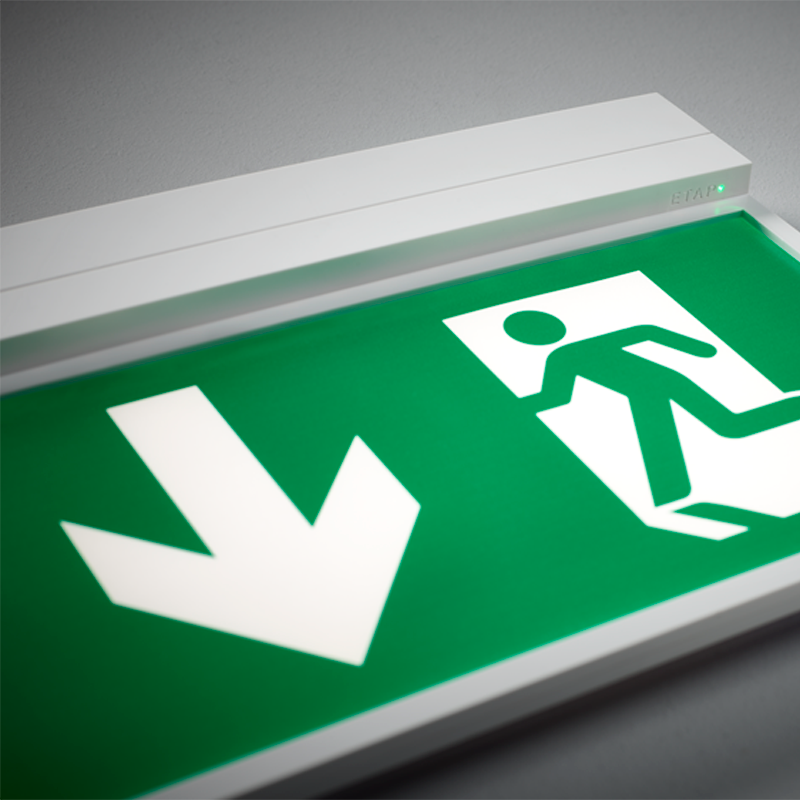 Emergency lighting can save lives, which is why this is regulated by law. Numerous standards and rules apply to technical implementation::
The European application standard EN 1838 describes the correct application of emergency lighting luminaires.
The European standard EN 50172 defines the rules and instructions regarding the control and management of emergency lighting luminaires.
A comprehensive overview of related national and EU standards & regulations can be found in the ETAP catalogue or at our website.