Pleasant and productive work environment
Obviously it all starts with sufficient light on the task to be carried out by employees – based on European standard EN12464. However, proper, pleasant lighting involves much more than the amount of lumen emanating from the luminaires. Even light distribution in the space ensures that shadows and annoying reflections are avoided. Glare also needs to be addressed. Lastly, colour temperature or chosen optics are just as decisive for the atmosphere in a space.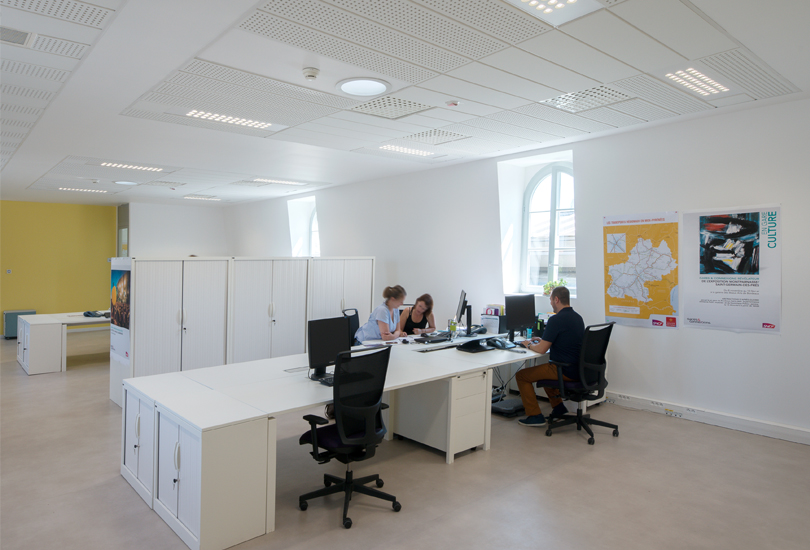 Flexible lighting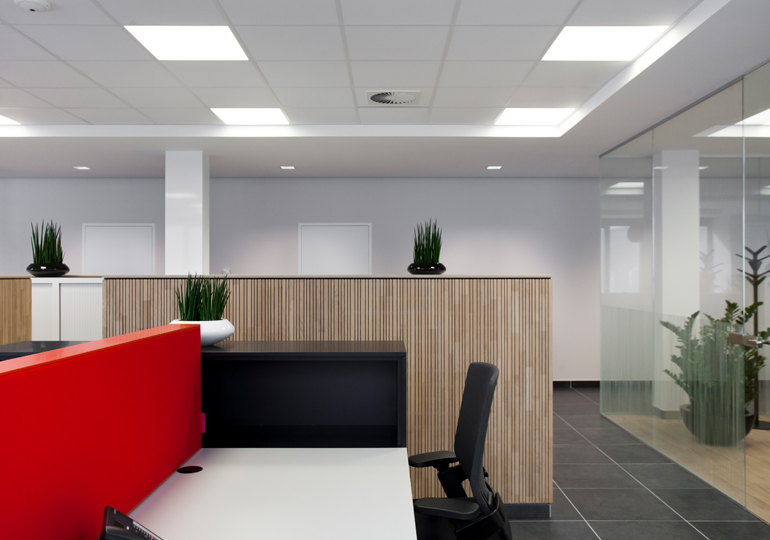 The 21st century office is a flexible workplace. We increasingly see a mix of open-plan offices, rest areas, flex spaces, etc. Desks don't stay in the same place forever. All this requires easily adjustable lighting, which we already take into account in our lighting plans. In addition, people want to be able to adjust their lighting to their own preference. Our light control systems give them more control and the option to adjust the light to any scenario.
A solution for every space
ETAP offers a broad range of general and emergency lighting options for offices. In-line lighting or individual luminaires with several optics and downlights. Suspended, surface-mounted or recessed. Discreetly integrated, or just striking as a design element. For open-plan and individual offices, but also for lobbies, canteens, sanitary facilities, stairwells and underground car parks.